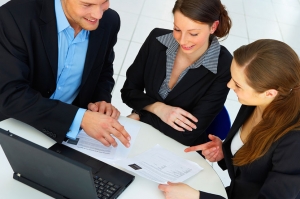 WHY YOUR BOARD NEEDS A BOARD POLICY MANUAL
Board governance is a hot topic and there is lots of focus on boards to ensure transparency of fiduciary duties, capability and accountability.
A Board Policy Manual is not a panacea for every Board issue but it is a great governance foundation on which to build and addresses many common recurring problems. There are dozens of great reasons to have a Board Policy Manual but here are just a few:
WHY THE MBC BOARD POLICY MANUAL?
We're here to help answer your questions. Whether your Board requires a completely new Board Policy Manual or would like an existing manual reviewed, we can help. We take great pride in using our expertise for you and look forward to hearing from you.